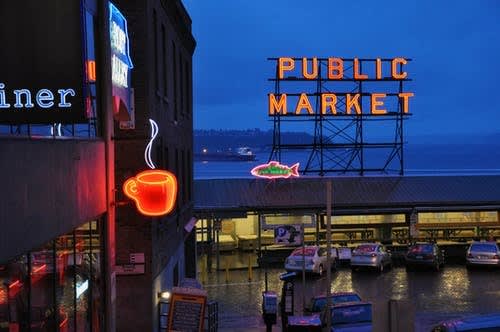 Do you live in Seattle or plan to visit in the near future? Visiting a fun bar or dining at a renowned restaurant are two of the best activities to make anyone's day out complete. The locals in Seattle neighborhoods always know where the best spots are. Take their advice so you can maximize your enjoyment no matter which neighborhood in Seattle you find yourself. Here are some of their favorites.
Madison Park
Lady Jaye Restaurant. Lady Jaye is a smokehouse and cocktail bar that is popular with locals who enjoy being recognized by the friendly staff and who want to relax in a casual environment. Their menu is simple with high-end smoked sandwiches and innovative sides like fried shishito peppers and smoked jalapeno Caesar salad. They also feature the Lady Jaye General Store, with a selection of dinner ideas perfect for those who want to eat at home but don't want to cook.

McGilvra's Bar and Restaurant. This lively Irish pub has everything a local can ask for: a delicious menu, vibrant environment, and fantastic patio views. Locals rave about the fish and chips and specialty pizzas, as well as the friendly bartenders and flatscreen TVs that make McGilvra's the ideal location for watching the game.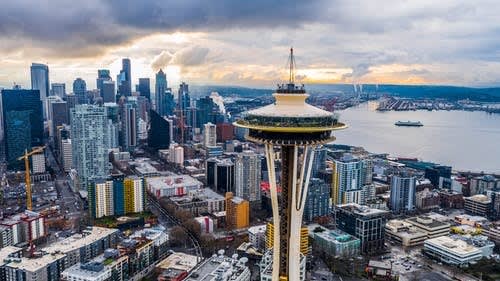 Capitol Hill
Pie Bar Capitol Hill. If you want a unique experience, you need to go to Pie Bar Capitol Hill. This small storefront shop not only has savory and fruity pies but also offers late-night wine and beer and pie-infused drinks to-go, like the Butter Baby and Apple Pie Mule. Stop in and grab a buffalo chicken pie for dinner, a derby pie for dessert, and a cocktail to savor as a nightcap.

Stateside. Serving a global cuisine that can be described as a fusion of Vietnamese and French, Stateside is a classy establishment with menu options you'll find nowhere else in the area. Start with the butternut squash and yuba salad, move on to the turmeric rockfish, and end on a sweet note - a house-made creamsicle.
Montlake
Burbs Burgers Montlake. Those who live in the Montlake neighborhood and are craving a good burger know that Burbs is the best. The burgers and fries are cheap, fast, and delicious. In addition to burgers, the casual joint also offers a variety of American cuisine such as chicken nuggs, hot dog sandos, and strawberry shakes—all for around $5.

Liberty Bar. Sushi and craft cocktails are the name of the game at local favorite Liberty Bar. This establishment is dog-friendly, fun, and perfect for happy hour or a casual dinner. Specialty drinks—currently available to-go—include the Eye of Fatima (tequila, pineapple, fresh lemon juice, honey angostura bitters) and the Day Tripper (mezcal, fresh lime juice, honey, Crème de Violette, fresh cucumber, fresh shiso, and sparkling water).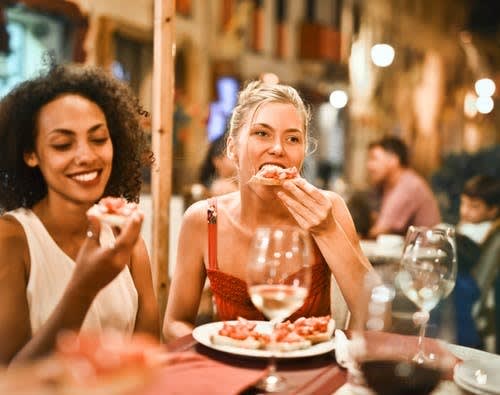 The Highlands
A1 Hop Shop 144th. Residents or visitors to The Highlands neighborhood of Seattle love dropping into this family and dog-friendly shop for a six-pack of craft beer or bottle of wine. Patrons can also hang out to try one of the many beers on tap, sip on a mimosa, or take advantage of one of the best Taco Tuesdays in town.

Six Seven Restaurant. When locals want to celebrate in style, they head over to The Edgewater Hotel to dine at Six Seven. The seasonal menus at Six Seven are heavy on fresh seafood, and the ambiance and views from the restaurant are unbeatable. Six Seven also has a fantastic happy hour with cocktails crafted by mixologists, weekly live music, and tasty lunches that combine soups, salads, and unique sandwiches.
Magnolia
Tavern Law. You'll love the fun atmosphere at Tavern Law, where you can enjoy a craft cocktail in the main lounge or be admitted to the upstairs speakeasy called Needle and Thread by chatting with the hostess on a special black phone. Craft cocktails include the Greatest Show on Earth (Mexican rum, smoked peach, lemon, bitters) and Queen's Gambit (scotch, mezcal, lemon, strawberry, Genepy, and red wine). The food is just as inspired, with options like foie gras mousse and sockeye salmon crostini. If you do decide to make it into Needle and Thread, don't expect a drink menu. The talented bartenders will instead match the perfect drink to your individual tastes.

Damoori Kitchen. Locals who want to grab a quick lunch or bring home a delicious dinner make a point to stop by Damoori Kitchen, a Lebanese Café and Market. Their takeout menu features Lebanese pita sandwiches, salads, and entrees like Arous, Khibz, and Betinjan Fatteh. Make sure you grab some housemade Levantine inspired cookies for dessert!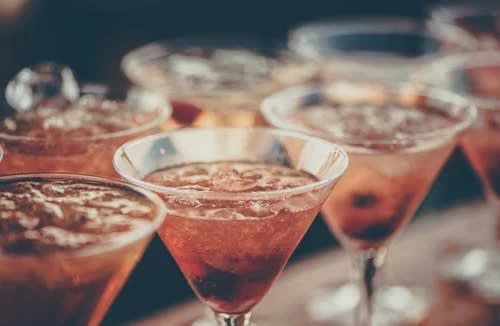 Downtown Seattle
The Pink Door. Though it's currently closed for dine-in and their entertainment schedule has been put on hold, The Pink Door is usually one of the most-loved hot spots of locals in downtown Seattle. Featuring burlesque-style shows complete with trapeze acts, the Pink Door provides delicious food and nightlife all in one place. It has magnificent views of Puget Sound and traditional Italian menu items, including Muscovy duck, gnocchi with wild mushrooms, and delightful antipasto plates.

Serendipity Café. Downtown locals love stopping into Serendipity Café for a light lunch of grilled chicken tostadas or BBQ chicken salad, or a hearty breakfast of huevos rancheros or Nutella and banana French toast. Those who stop in later in the day can enjoy a glass of wine, a house martini, or a Rainier Refresher (Rainier Mountain gin, prosecco, grapefruit, thyme).

Are you ready to relocate to Seattle so you can take advantage of all these hotspots on a regular basis? Or do you already live in the city and are ready to sell your current home so you can upgrade to a house in one of the above trendy neighborhoods? Whichever situation describes you, make an appointment to talk with an experienced Seattle real estate agent like those at The Wyman Group to find a home that best fits your unique lifestyle.