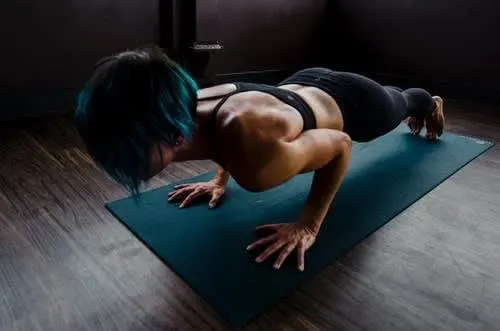 2020 was a year like no other. With offices closing down, millions of workers doing their jobs from home offices, and restaurants, stores, and gyms shutting down, we've all had to find a new way to live, work, and play. Those who want to continue to reach their fitness goals while dealing with all the new stresses in today's reality are turning to at-home workouts to help them stay fit (and sane). Here are some of the most popular at-home fitness trends that will continue into 2021.
AN INCREASE IN WALKING
When gyms closed and stay-at-home orders were issued, many people found their fitness and their socialization dwindling to record lows. This led to many doing the only activity they could that incorporated both—walking around the neighborhood with family members or friends. These walks also encouraged people to increase their walking outside the neighborhood, whether at local parks, tracks, or on hiking trails. Those who found the weather didn't agree with their new walking habit also discovered the joys of indoor walking with programs on YouTube and other apps. According to research, almost 24% of those between the ages of 16-24 are now regular walkers, compared to only 16% in 2018. Walking is easy on the body, accessible to anyone, and can help you connect with other health enthusiasts who want to join you on your daily rambles.
EVERESTING
Haven't heard of "Everesting"? It's the equivalent of climbing the famed mountain's 8,848-meter elevation on a stationary bike. While cycling outdoors has also increased in popularity during the pandemic, riding indoors on high-tech cycles like those sold by Peloton is especially trendy. Indoor cycling that incorporates interactive apps lets bikers not only challenge themselves to climb Mt. Everest but also allows them to connect with others and feel like part of a team. Those who miss their regular spin classes or other group activities at the gym find they can still take advantage of the motivation and adrenaline highs they used to experience by taking part in at-home cycling programs.
USING WEARABLE TECH
Apple Watches and other wearable fitness trackers may not be new, but they've rocketed in popularity since the pandemic hit. New versions of the Apple Watch can help users track their oxygen saturation levels, take an ECG, and see fitness metrics at all times with an Always-On Retina display. Wearable tech is not just for working out, either. The Xiaomi Mi Band 4 helps users track the deepness and duration of their sleep, while Huami unveiled a smartwatch that allows wearers to constantly track their temperatures to better monitor themselves for COVID-19 symptoms. Other popular tech includes a new version of Apple's AirPods that are more user-friendly, and augmented reality glasses.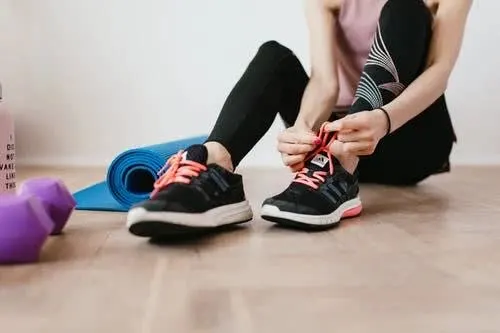 THE RETURN OF THE LUNCH BREAK
Up until the pandemic hit, the popularity of taking a break over lunch to work up a sweat had seriously waned as more and more workers spent their lunch hours glued to their computer screens. Now that millions of Americans are working from home, the noon hour has suddenly become the most popular time to work out during the week. This is in part due to people needing a break from their home offices, where they usually don't benefit from the activities they once enjoyed in the office, such as walking to others' offices or gathering in the break room. It could also be due to the fact that working up a sweat at home doesn't require changing clothes or showering and is, therefore, more convenient.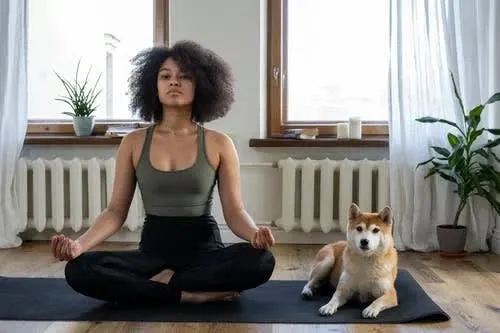 ACTIVITIES FOCUSED ON MENTAL AND EMOTIONAL HEALTH
From worries about home-schooling to anxieties over job loss and all the challenges of working from home, 2020 was a year with record-high stress levels. To combat this, people are turning to restorative fitness activities that focus on self-care and stress management. Of the top five most popular digital workouts of the year, yoga, barre, and Pilates took the majority of the slots, while stretching and meditation cracked the top 10. Though fitness enthusiasts still turn to workouts to burn calories, manage weight, and improve overall health, the top goal for most Americans now is finding balance and quieting their minds.
COMBINING VIRTUAL TRAVEL WITH WORKOUTS
Most of us are missing out on annual vacations and other travel due to pandemic restrictions or anxiety over being around large groups. Fortunately, you can still virtually travel anywhere with the power of the internet. This has led to an increase in popularity of virtual workouts that are filmed in or streamed from exotic locations. It's just as easy to take a yoga class on the beaches of Hawaii as it is in a traditional yoga studio, and you can cycle through the mountains or along a stretch of tropical highway with indoor cycling apps. To get an even more immersive experience, many exercise enthusiasts are turning to their Oculus headsets for a virtual experience. You can do traditional workouts in fun environments or get exercise through active video games.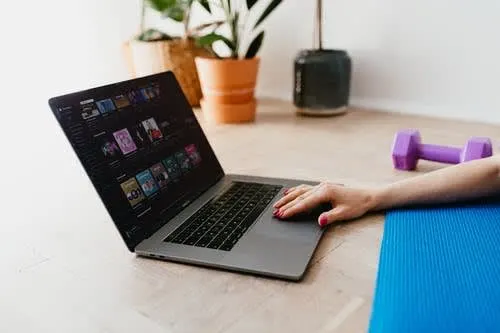 INVESTMENT IN EXPENSIVE HOME EQUIPMENT
Many people have decided that working out from home is easier, more convenient, and more enjoyable than going to a gym and plan to continue to do so even when their gyms open back up. To enhance their home workout experience, thousands of people are investing in pricey equipment such as the Peloton bike, Hydrow, an at-home rowing machine, and the Mirror, a "nearly invisible home gym" that allows users to watch themselves and their instructors on one large, convenient screen. Though these require a hefty initial investment and monthly payment to access the associated programs, those stuck at home are finding them a worthy investment in their health.

Realized your home isn't set up to have the perfect in-house gym? Now is the perfect time to sell your current house and upgrade to the home of your dreams. Work with an experienced area real estate agent like those at The Wyman Group to find a space that works for your family both during and after the pandemic.