Although buying and selling a home simultaneously is fairly common in residential Bellevue real estate, what isn't common is closing both transactions on the same day or at least within a few days. Unless you've lucked into an all-cash buyer for your current home and laid out cash for your new home purchase at the same time, the same-day, buy-sell scenario is nearly impossible.

However, you can get those dates to coincide as close to one another as possible with a bit of planning and a little help from a trusted Bellevue real estate professional. Let's explore how to buy and sell simultaneously so that selling your current home doesn't get in the way of buying your new one.
CONSIDER YOUR MARKETS AND PLAN AHEAD
One of the most significant factors to keeping a short window of time between selling one home and purchasing another involves the state of the market where the transactions are taking place. The market or markets in which your transactions occur dictates much of the timing. For example, in a high-demand, low-supply seller's market, not unlike the current situation the nation is in now, you shouldn't have an issue with selling your home.

The hard part comes when you find yourself competing with a mass of hungry buyers for very little inventory. It's similar to a hot toy at Christmas; everybody wants one, but only a select few are successful in finding it.

Flip that scenario for a buyer's market. There's a lot of homes available for you to buy, but just as you'd expect, there are plenty of deals on the one you plan to purchase. Those thinking of buying your current house will expect the same thing.

In either case, plan ahead and determine the type of market you're facing for both transactions. Research is essential when you're moving between different cities or different states. Specific timelines for buying and selling may vary dramatically.

Market Tip:

Nobody wants to be left out in the cold without a place to stay, and pulling off simultaneous transactions is far more difficult in a seller's market. You may sell your home fairly quickly, but you're also at the mercy of a market unfriendly to buyers.

Consider tentatively arranging a short-term rental before starting the sales process, in case you're unable to find your next home promptly, or you can work out a rent-back with the buyers of your current home, where you rent the sold home from the new buyers for a set number of days. In the current seller's market we find ourselves in, this is a particularly wise move as buyers are a lot more flexible if it means getting the house they want.

However, don't expect the rent-back to be open-ended. Lenders tend to view long-term rent situations as investment properties, which may not work for a buyer. Plan to have a home purchased or new accommodations in less than 30 days from the sale.
THOUGHTFULLY ASSESS YOUR FINANCIAL SITUATION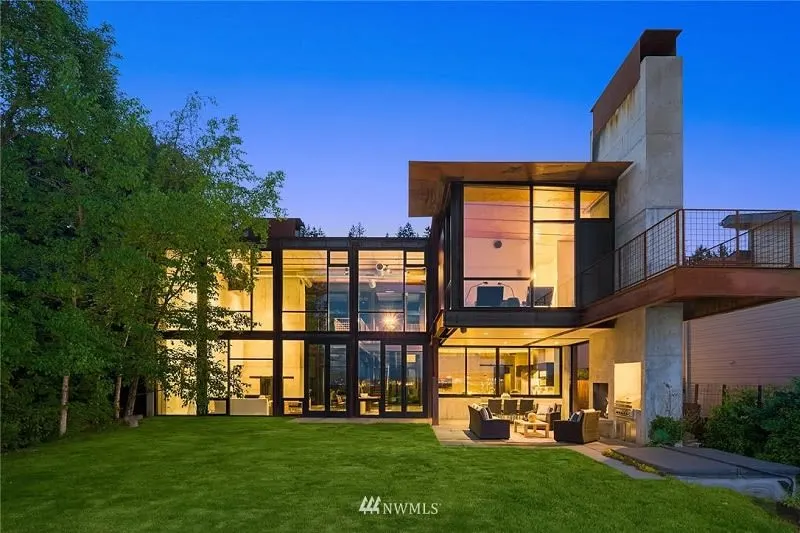 The other aspect of planning for simultaneously home transactions is to take stock of your current financial situation. Two questions arise here:

◾ Can you afford the new home independent of selling your current home?
◾ Can you afford two mortgages if you purchase your next home without first selling your current property?

The first concern is simple. Does the purchase of your next home rely on you having to sell your current home? Whether it's for a down payment or to fully secure a cash purchase, you should avoid stretching yourself too thin.

One avenue to consider is to get pre-approved (not pre-qualified) for a home loan. Even if you don't plan on financing the purchase, this is an excellent opportunity to gauge what you can reasonably afford without negatively impacting your financial health. At the very least, you can develop a buying strategy based on that knowledge.

Item two represents the worst-case scenario for simultaneous transactions: being on the hook for a second mortgage you never intended to have. Although the current hyper-sellers market renders this concern, there are no guarantees your property will sell today, tomorrow, or anytime soon. Be sure you prepare for this contingency and can cover the monthly payments for up to six months.

Market Tip:

If you absolutely must buy before you sell and need additional funds for a down payment, a bridge loan may be the answer. The short-term bridge loan allows you to take advantage of the equity you have in your current home to aid in purchasing your next home. These loans are riskier with higher loan costs and fees but can prove advantageous in the right situations.

Additionally, if you're unable to sell a current property in a reasonable period of time, rental properties are currently in demand. Though many of us never intended to be landlords, the promise of additional income is an attractive proposition. You can even employ a third-party management group to cover the heavy lifting of renting and management as you collect a profit.
HAVE YOUR CURRENT HOME READY TO SELL
One of the most critical aspects of buying and selling at the same time is having your home ready to sell the moment you're ready to buy. Even in a seller's market, it takes more than a "For Sale" sign and internet listing to sell a home for its value or better. It requires you to clean, declutter, depersonalize and give the house a fresh look and feel for potential buyers.

Work with your Bellevue real estate agent to develop a marketing strategy to appeal to your ideal buyer while still presenting a property that carries broad appeal. You should even consider conducting your own home inspection before listing to understand any current issues the home may have and gaining a heads up on potential concerns that could undermine the sales process. Knowing what to expect during negotiations can speed up the process considerably.

Market Tip:

Hire a stager. This super hot trend in home sales can increase your home listing expenses, but it's also highly effective. Staging can take even the most lived-in home and breath new life into it. It can lighten underlit rooms and provide openness and movement to a previously cold and static space.

Most importantly, staging creates a clean canvas on which new home buyers can more easily envision themselves. The biggest obstacle to a home sale is that it always seems like someone else's home, and staging removes that burden completely.
PARTNER WITH A TRUSTED REAL ESTATE AGENT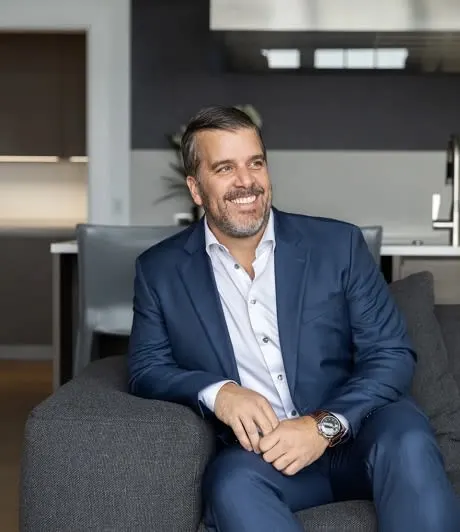 Finally, consider all of the moving pieces of dual transactions—you, the buyer for your current home, the seller for your next home, and all of the interested parties—that you'll have to work with to make the transactions as seamless as possible. It's not the easiest set of tasks to take on along, especially if you value your sanity or your time.

Partnering with a knowledgeable and experienced real estate professional may very well prove the best move you make during the buy-sell process. For starters, a seasoned agent will have managed past twin transactional needs many times before. They'll understand the balancing act of identifying and touring new homes and ensuring your current property is prepped and ready to sell within the same timeline.

They also serve as a trusted source for market dynamics and research, which new homes are most attractive for your needs, and how to price your current one to score a lucrative sale. The best agents also have a deep roster of talent working for and with them to ensure every transaction, including those that require buying and selling simultaneously, are highly successful.

Market Tip:

It sounds appealing and even a bit savvy: partner with one agent who specializes in buying and another who specializes in listings. However, we'll be honest, that approach actually stands to hurt your prospect of seamless, simultaneous transactions.

Most critically, it creates two wholly different lines of communication between you and your agents. It can prove unexpectedly taxing, tracking two levels of interaction for what you're attempting to make a singular process. It can scatter timelines and resources and make coordination difficult at best and impossible at worst.

Of course, if your home purchase is beyond your listing agent's territory, this may be unavoidable. However, if within the same market, you stand a better chance at simultaneous success with a single trusted agent coordinating the transactions for you.

Are you ready to explore the best of Seattle or Sun Valley, Idaho real estate? Whatever your luxury housing needs, contact The Wyman Group to start your home buying or selling journey. From Bellevue real estate to homes for sale in Ketchum or Mid Valley, allow the Wyman Group's years of experience and expertise to be your guide to the luxury real estate market in Seattle and beyond.