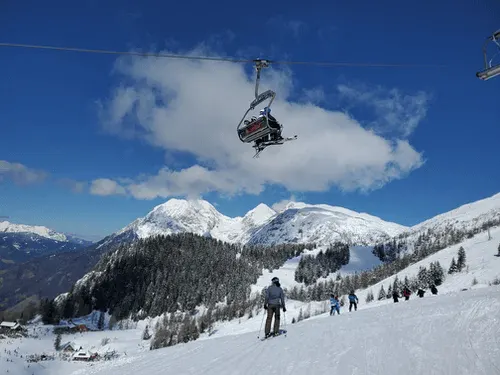 It may seem counterintuitive that many are buying second homes in the middle of a pandemic. However, a recent report indicates that the demand for second homes increased 100% in October of 2020 as compared to one year prior. Are you one of the thousands of Americans who are interested in purchasing a second home to use as a vacation spot or to rent out and make additional income? Here's what you need to know about the market and why ski towns are one of the best locations for second homes.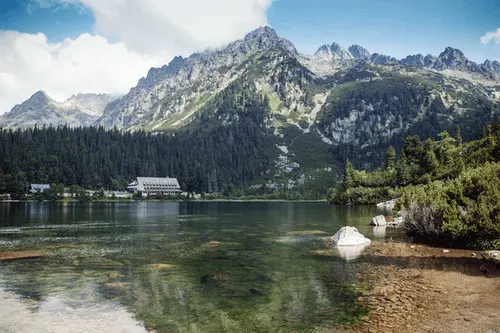 WHY THE SECOND HOME MARKET IS GROWING
One of the primary reasons for the spike in the second home market is the historically low mortgage interest rates. Though many buyers are also taking advantage of these rates to buy primary homes or to refinance, the larger market is made up of those who are jumping on the opportunity to increase their property holdings. Though additional mortgages often have a bit higher rates than primary mortgages, they are still lower than they've been in recent history.

A second reason for the market growth is the trend of working remotely. In the past, couples who worked full time were only able to travel on weekends or during holidays, making the prospect of a vacation home impractical. Now, many workers are able to work from anywhere in the world while still holding down a full-time job. Those who don't have children at home or whose kids are attending school virtually can spend half (or all) of their time at a vacation home while still attending to everyday life.

A third reason for the growth in the second home market is the travel restrictions put in place due to the pandemic. Those who traditionally spend time and money traveling internationally or booking pricey beach vacations now need a different option for getting out of town and relaxing. Buying a second home that is within driving distance gives them the opportunity to still experience a getaway without having to deal with restricting mandates.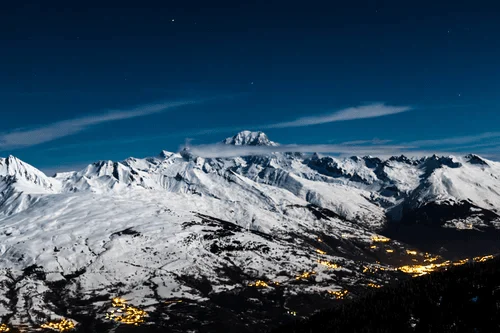 WHY SKI TOWNS ARE PERFECT FOR SECOND HOMES
Convinced you want to buy a second home but not sure where you want to invest? Consider one of the U.S.'s fantastic ski towns, like Sun Valley, where you have entertainment, outdoor activities, and world-class amenities right outside your door. Here are a few reasons why ski towns are popular for those seeking second homes.
They are popular with renters. If making additional income by renting out your home or putting it on a site like Vrbo is one of your reasons for buying a second home, you can't find any better location than a ski town. Ski towns have long been equated with beach rentals for those who want to be active, take in gorgeous sites, and be treated to a resort-like atmosphere. When you buy a second home in a ski town, you won't have any trouble renting it out to eager travelers.
They are nearby. One problem with buying a second home on the coast is that it's difficult to get to for those who live in the middle of the country. Ski towns, however, are scattered across the nation and provide a perfect retreat for those who want to be close to their vacation home. Sun Valley near Ketchum, Idaho, for example, is only two and a half hours from Boise and six hours from Helena, Montana. Resorts in Colorado are easy to drive to from interior states like Kansas and Nebraska, and Boyne Mountain is a mere three and a half hours from Detroit.
There is never a lack of things to do in any season. When you have a second home in a ski town, you'll never be bored. In addition to world-class skiing and snowboarding, ski towns also have chef-inspired restaurants, exciting nightlife, and a variety of shopping options. Some resorts like Idaho's Sun Valley also have dozens of outdoor activities that span all seasons, including biking, hiking, golf, fly fishing, and horseback riding. When you buy a vacation home in a ski town, you and your family will always have options for activities and entertainment.
You'll have different options for properties. Buying in a ski town means you have choices when it comes to what type of home to buy. Most resorts offer condos that are directly on the slopes or others that are in the heart of town. You can also look at cabins that are a bit more remote or luxury homes that offer the perfect atmosphere for lodge living.
You can experience high profit margins and have an enjoyable second home. When you're not at your ski resort home, you can make a hefty profit by renting it to vacationers. When you're more in the mood to take a fun trip, you can forego renting it and enjoy it as a family, making a second home in a ski town the best of both worlds.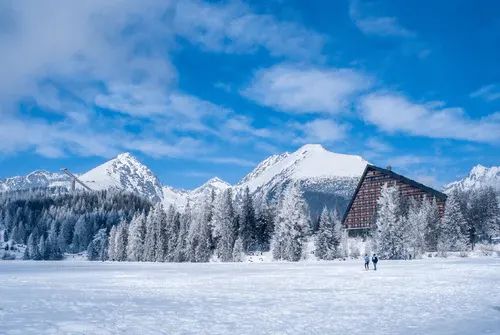 HOW TO CHOOSE YOUR SKI TOWN SECOND HOME
With the variety of ski towns to choose from in the U.S., it can be difficult to make a decision on where to buy. One consideration is distance from your primary home. Having a second home that is easy to drive to makes it more convenient to visit and easier to manage when renting. Another thing to consider is which amenities you most want near your second home. Looking for a small-town environment with friendly locals and world-class skiing? Then Sun Valley is likely a good option. More interested in seeing and being seen by the rich and famous? You may be happier with a property in swanky Vail or Aspen, Colorado. To ensure you make a solid choice, do plenty of research beforehand and make a point to visit each ski town you're considering during multiple seasons.   

Do you want to pursue your dream of owning a second home in a luxurious ski town? Work with an experienced real estate agent like those at The Wyman Group to make your dream a reality.