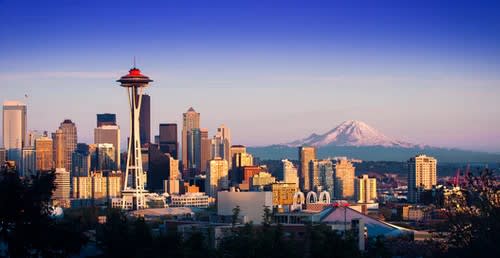 Did your big vacation plans get canceled this year due to the pandemic? You're certainly not alone. Millions of people were stuck in their homes for the past year and did not get to travel the way they usually do. Though going on a tropical vacation may not be in the cards right now, Seattle homeowners can still take a safe day trip to see the beautiful sights within driving distance of their hometown. Here are some of the best choices.
1. Tacoma, Washington
Sometimes getting out of the big city and spending a day in a smaller town is just what you need to relax, recover, and reset. Less than an hour from Seattle, Tacoma is the perfect place for a low-key retreat. You can take in some contemporary art at the Museum of Glass, find your favorite classic car at America's Car Museum, or visit the Washington State History Museum. The Point Defiance Zoo & Aquarium is a must-see with its animals from around the world, and you can cap off the day by looking at tropical plants at the W.W. Seymour Botanical Conservatory before having a relaxing picnic in Wright Park.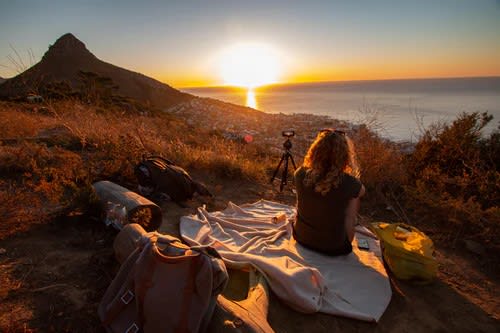 2. Vashon Island
Want to get away from the mainland for a day? Take the ferry to visit Vashon Island in Puget Sound. This beautiful island has beaches, parks, art galleries, and fantastic wineries like Andrew Will Winery, Palouse Winery, and Alli Lanphear Vineyard and Winery. You can also visit the Vashon Llamas, play a relaxing round of golf, or go to Vashon Island Riding Center or Vashon Westside Stables to ride horses. After a fun day of activities, end your trip by dining at May Kitchen + Bar for the best Thai food in the region, or get your spicy fix at Mustafa Syrian Kitchen.
3. Snoqualmie Falls
One of the most breathtaking waterfalls on the continent is just 29 miles from Seattle. Snoqualmie Falls is in a 2-acre park where you can look at the landmark from an observation deck. Afterward, you can turn your day trip into a weekend by booking a room at the Salish Lodge & Spa, which is located right above the drop to the falls. The Lodge is only seven minutes from the Snoqualmie Casino and features two restaurants and a world-class spa offering massages and body treatments on site. If you're a fan of Twin Peaks, you'll immediately recognize the area where the show was filmed; fans can take a Twin Peaks-themed tour that includes a visit to the Double R Diner, as well as Ronette's Bridge.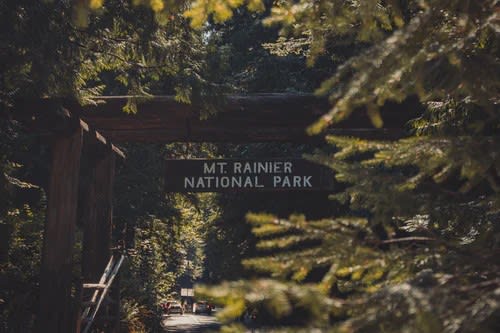 4. Mount Rainier National Park
Mount Rainier National Park is around 95 miles away from Seattle, but it's well worth the drive. Once you pay a day fee of $30 for your vehicle, all those in your car will be admitted to the park and can check out the highest point of the park, Sunrise. Once you've parked, get out and explore the trails and take in the sights of Emmons Glacier. Most who travel to the park decide to spend more than a day there as there is so much to take in and do. Consider extending your day trip to camp or stay at the on-site Paradise Inn or National Park Inn. Then you can take your time exploring meadows, old-growth forests, the Valor Memorial, and all the natural beauty within the park.
5. Whidbey Island
Another relaxing destination if you want to get away from the hustle and bustle of the city is Whidbey Island. The ferry is located just 35 miles from Seattle and will take you to a paradise of farmland, beaches, hills, and cliffs. You can watch the tide go in and out, discover plenty of marine life on the sand, and explore the boutiques, galleries, and shops located in this coastal town. Though there's no bad time to visit Whidbey Island, those in the know recommend summer if you want to spend time walking on the beach, or fall, as it's the prime time for harvesting grapes on the island.
6. Leavenworth
You'll spend about two and a half hours on the road to reach Leavenworth, but it's one of the most popular day trips from Seattle for a reason. Modeled to look like a Bavarian village, Leavenworth is incredibly fun to visit at Christmas due to all the holiday festivities. No matter what time of year you visit, you can eat traditional Bavarian food and drink beer at Munchen Haus or Ludwig's, explore the 6,000 different nutcrackers at the Nutcracker Museum, or taste wine at one of the shops in this charming town.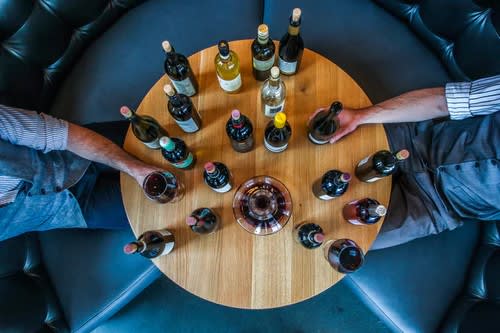 7. Woodinville
Wine lovers will tell you that Woodinville, located a quick 20 miles from Seattle, is the place to go if you want to taste the best the region has to offer. The area is often referred to as Woodinville Wine Country due to the sheer size and number of wineries. There are four distinct districts: Hollywood, West Valley, Warehouse, and Downtown, each with its own personality and variety of restaurants, bars, and wineries. A winery fan favorite is Chateau Ste Michelle, with its enormous gift shop, beautiful outdoor area, and multiple wine tasting areas. Wine not your thing? No worries. Woodinville also has a variety of distilleries, cideries, and breweries to please every palate.

No matter how much you love your Seattle home, it's always nice to take a quick trip every once in a while to see some new sights. Find a place you love and want to explore the idea of getting a second home? Or realize your current Seattle home isn't meeting all your needs any longer? Reach out to an experienced area real estate agent like those with the Wyman Group to see if second homeownership is the right choice for you or to sell your house and upgrade to the home of your dreams.