On the shores of Lake Washington, close to downtown Seattle, and just minutes from the University of Washington, Madison Park is one of the most desirable and affluent neighborhoods in the Pacific Northwest. Whether you're interested in selling your Madison Park home in the near future, or simply improving it for the sake of your own equity and enjoyment, choosing high-ROI renovations is the best way to upgrade your space.

Below are some tips to help you maximize the value of your home in the eyes of appraisers and buyers.
Focus on curb appeal
In a luxurious lakeside neighborhood like Madison Park, your curb appeal—or the front entrance and surrounding outdoor areas of your home—is where the first impressions of your neighbors, appraisers, and potential buyers begin. This is the area that greets you and your family every day when you return home, and it's a great place to demonstrate your attention to detail as a homeowner. If you invest time and energy into the front of your home, you could boost your home's appraisal anywhere from 1 to 10% and significantly increase the perceived value of your property with buyers.

To boost your curb appeal, make sure your lawn and shrubs are trimmed and tidy. Make repairs to damage on your walkways or driveway, and remove any moss or slippery organic material that encroached on the concrete during the wet Washington winter. Consider either repainting or replacing your front door and garage door, and wash/repaint any areas of weathered exterior siding on the house. You can also place some colorful potted plants or flowers on the front porch and along the walkway, place a seasonal wreath on the door, and put out a cheerful welcome mat.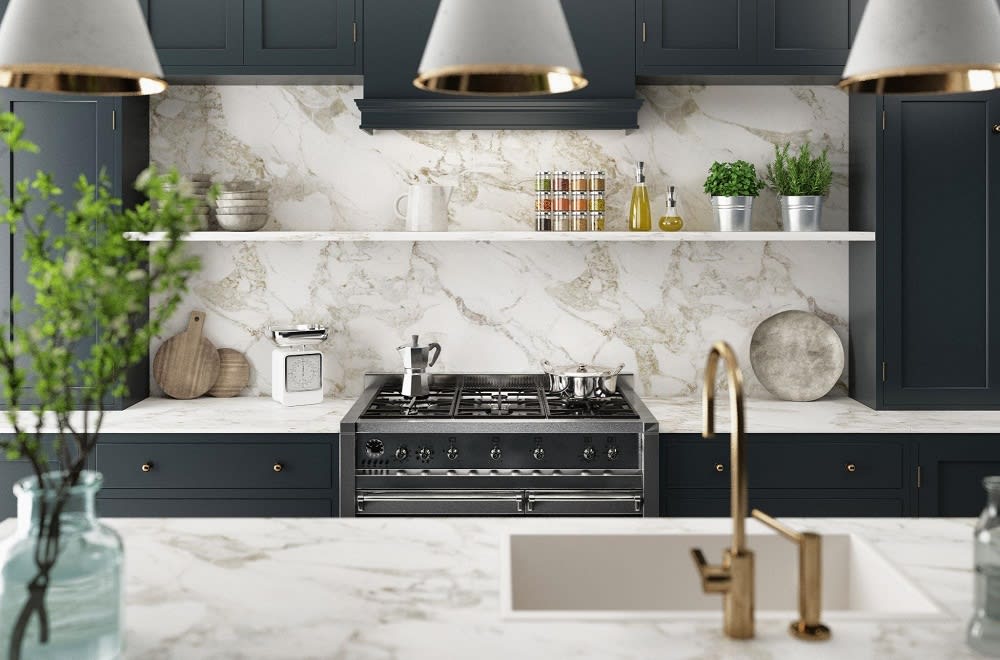 High-ROI updates
Madison Park has deep roots in the history of Seattle, and despite the neighborhood's many new mansions, a majority of the homes are original and beautifully vintage. Still, if your home is looking a little outdated compared to its neighbors, or simply not fitting your family's needs, consider strategic upgrades that will pay you back in the form of equity. The key to making smart choices when it comes to selecting renovations is to look at the ROI of each project. These are some high ROI projects that Madison Park real estate professionals suggest:

◾ Minor kitchen remodels. COVID-19 has made home cooking and entertaining more important than ever to buyers, and the kitchen is at the heart of any gathering. To make sure yours is functional (as well as aesthetically appealing), consider a minor remodel that includes new flooring, countertops, and lighting along with a cabinet refacing. This project will cost approximately $21,000 on average, and you can expect to get back around 81% of that when you sell.

◾ Replace your windows. A window replacement project not only increases the appearance of your Madison Park home, but it also makes them more energy-efficient and safe. When you replace outdated windows, you can expect to recoup around 77.5% of your investment if you choose vinyl options.

◾ Add vinyl siding. There are tons of benefits to vinyl siding. It's low-maintenance, lightweight, and can be installed at a relatively low cost. If you add vinyl siding to your exterior, you will also boost your curb appeal. Madison Park real estate experts estimate that those who invest in vinyl siding will get back around 80.7% of their investment.
Hire a professional stager
Have you decided that now is the time to start prepping your home for sale? Madison Park houses that are professionally staged sell for as much as 10% more than those that are not. Before you hire a stager, hire a cleaning service that specializes in deep, full-home preparation for the real estate market. Make sure to put some time and effort into decluttering and removing personal items like family photos, framed diplomas or degrees, and knickknacks. When your stager comes in, they'll add or remove decor and furnishings and rearrange to maximize space and ensure that each room has a designated purpose. Don't want to hire a stager? You can get some of the same benefits by staging your home yourself, or you can opt for virtual staging to appeal to those looking at homes online.
What Madison Park buyers want in a home for sale
The expectations of buyers in Seattle's luxury real estate market have changed since the pandemic struck. If you plan to sell your home in the foreseeable future, it's important to take these changes into consideration before you put any time or money into updates or remodels. According to the National Association of Realtors, the priorities of Seattle luxury buyers include:

◾ A dedicated laundry room with space to hide dirty clothes and store clean ones.
◾ A yard that's well-lit with exterior lighting.
◾ Energy-efficient ceiling fans.
◾ Energy-efficient windows and appliances.
◾ Outdoor living spaces like patios and decks.
◾ Side-by-side kitchen sinks that optimize organization and facilitate washing dishes.
◾ Walk-in kitchen pantries.
◾ Hardwood floors in the main living areas.
◾ A full main level bath.
◾ Energy-efficient lighting.
◾ An eat-in kitchen.
◾ A formal dining room.
◾ Walk-in closets in the master bedroom.
◾ Storage space in the garage.

Once you're aware of what Madison Park buyers are looking for when they're shopping for a home, you can compare the list against the amenities that your home already has. If you find your home is lacking many of the items on this list, ask your Madison Park real estate agent for their insight on which projects you should choose to make the biggest impact on your potential buyers.
Listing a home for sale in Madison Park?
Whether you plan to stay in your home for years to come—or you want to list it while Madison Park's seller's market enjoys an all-time high, increasing the value and livability of your home is always a good idea. If you're ready to begin the pre-listing steps to help get the most out of your Seattle luxury home, reach out to the trusted local agents at The Wyman Group for expert guidance throughout the pre-listing, listing, and selling process.